News By Clash Royal 2017-06-12 08:22:14
Summer of 2v2 is coming with all new 2v2 game modes!
2v2 Friendly Battle, 2v2 Draft, 2v2 Challenge!
AND, starting soon, collect chests with your friends in a 2v2 Battle!
A "2v2" button will appear on your Clash Royale main screen soon after the next update has arrived
With this button you can invite a friend, Clanmate or pair up with a random Internet buddy to play a 2v2 Battle for chests, Victory Gold and earn Crowns for your Clan Chest and Crown Chest!
The button will initially be available for 7 days – as a test run to make sure it all works correctly
Providing everything works, which we're anticipating it will, we plan to bring the button back for the entirety of July (aka, "Summer of 2v2")
Our goal with this week and month-long 2v2 button fiesta is to see how you, the players, feel about it and ultimately decide whether or not it should become a permanent feature of Clash Royale – and if so, in what form?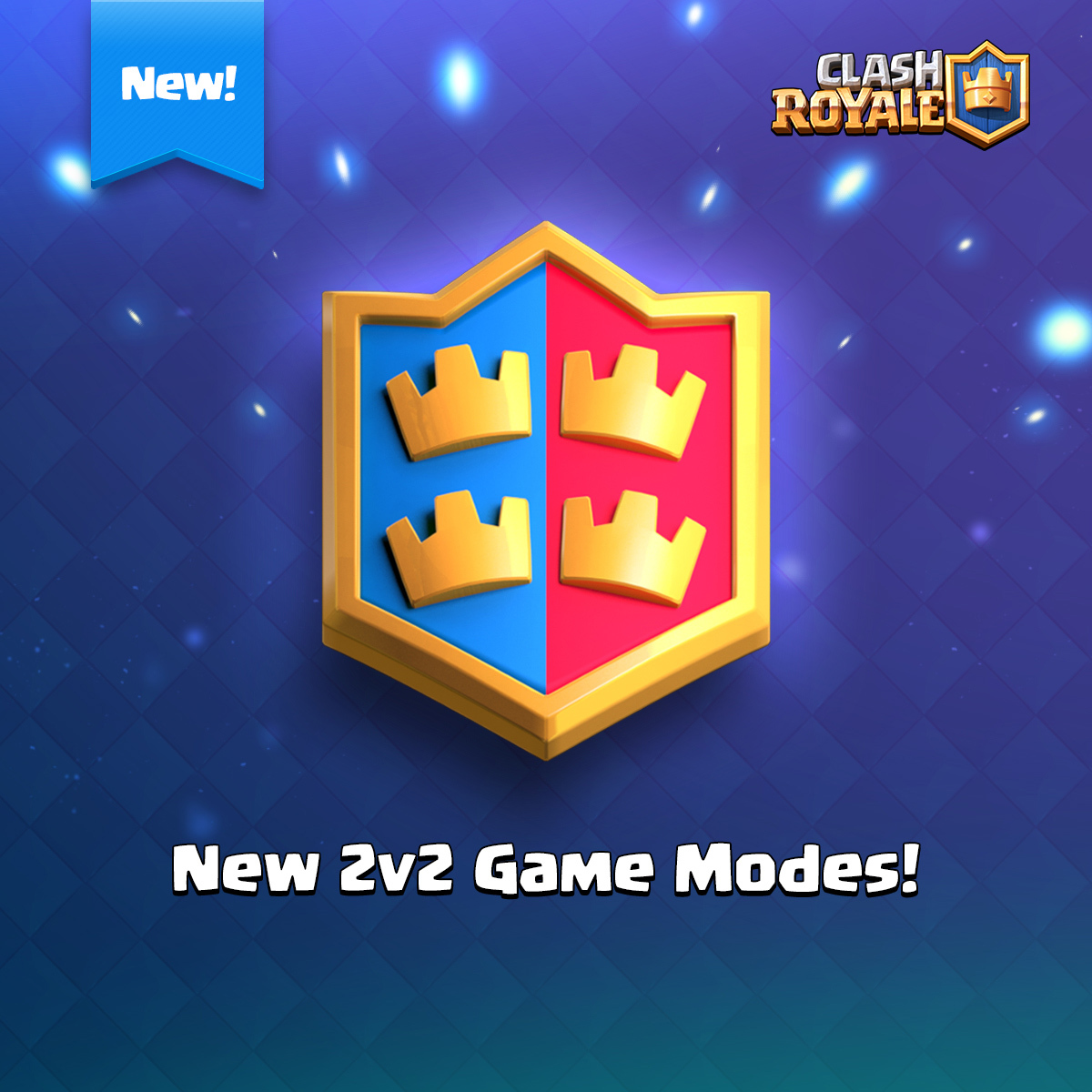 Summary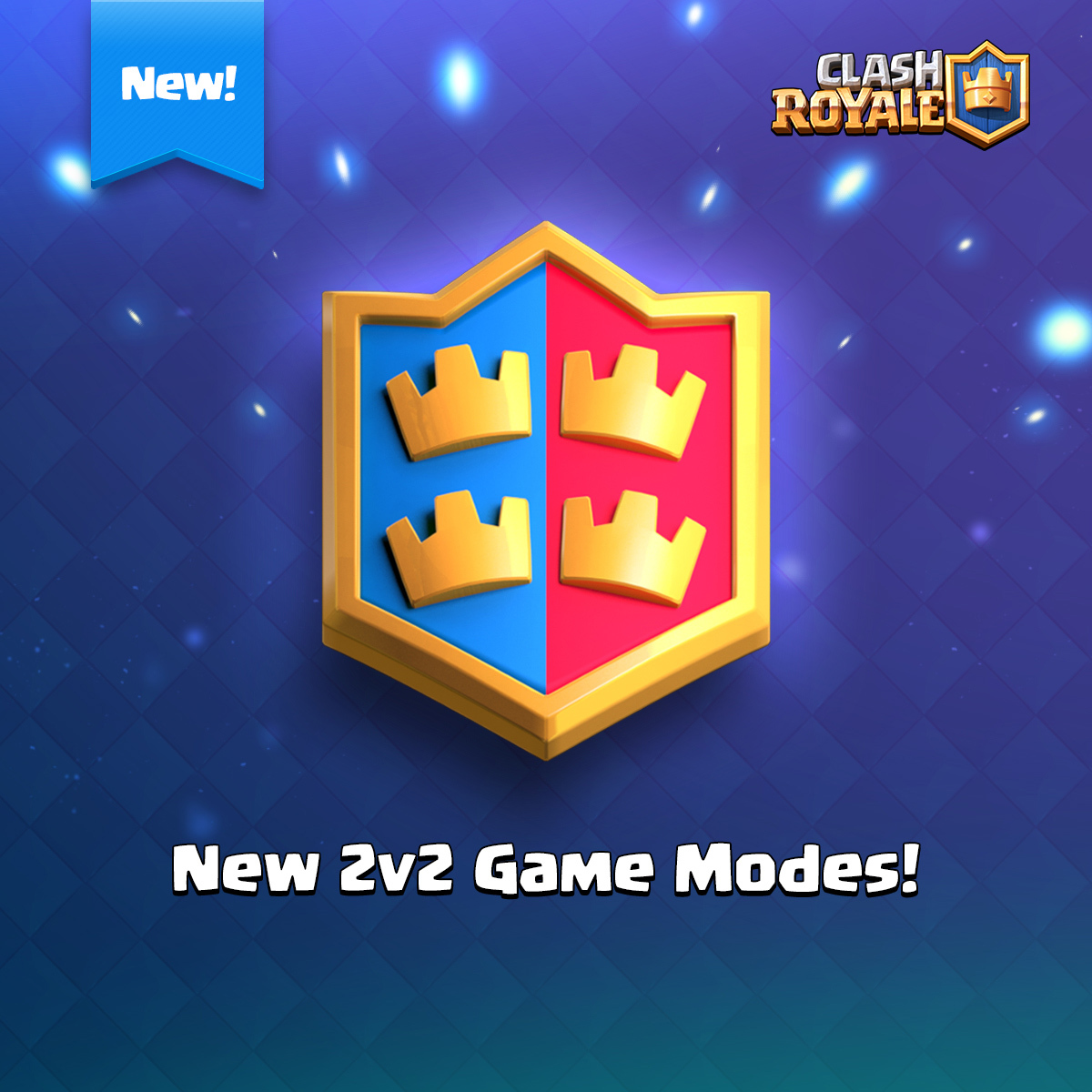 Article Name
SNEAK PEEK #3 - New 2v2 Game Modes!
Description
SNEAK PEEK #3 - New 2v2 Game Modes!
Author
Publisher Name
Publisher Logo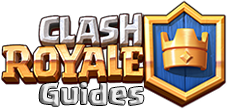 ---